Keys to a Successful New Product Introduction
How DMI's 6-Phase Process Can Help Ensure NPI Success
With so many steps to consider, introducing a new product to the market can seem like an overwhelming prospect. However, the key to a successful product launch is having a comprehensive, detailed plan.
The new product introduction (NPI) process is a multi-phase approach that takes your product from the initial concept,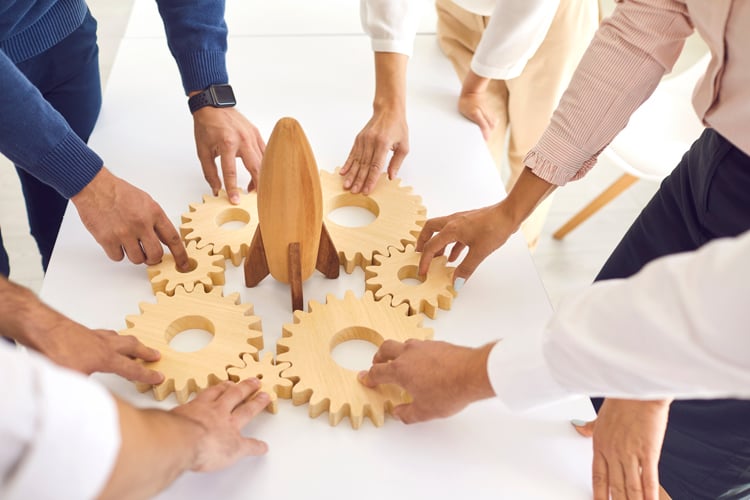 through the manufacturing development process, to its launch in the market. While every company's specific NPI process may vary based on business goals and needs, there are six key phases that are part of every comprehensive NPI plan. Each phase builds on the foundation of the one before and helps you be prepared to maximize efficiency, control costs, and stay on track.
Diversified Machining, Inc. (DMI) has developed a 6-phase NPI process that provides a framework to guide you through each stage, ensuring you are fully prepared for the successful introduction of your new product. Here is an overview.
6-Phase Approach to Navigating New Product Introduction
Concept Launch & Scope
Identify the cross-functional core team and chain of command
Establish proof of concept
Create project template for best practices and milestone timelines
Assign project manager
Business & Marketing Analysis
Proof of concept model
Design schematic
Ability to manufacture prototype
Resources and availability of materials
Development & Manufacturing
Critical processes and material/tooling requirements
Assess existing expertise and the need to outsource specialty disciplines
Plan for collaboration of multiple work groups
Assign liaison for OEM interface with outsourced resources
Regulatory compliance
Document process changes
Meet design for manufacturing (DFM) requirements
Benchmarks & Testing
Evaluate progress, efficiencies, and milestones
Get process testing and validation results from QA personnel
Launch Go-Live
Can you deliver? Can you keep on delivering?
Marketing Initiative
Have marketing plan in place for product launch
Identify marketing channels and ROI
Define marketing messages
In-house or agency marketing?
Align strategy and vision with customer need and targeted customers
Clear brand message aligned with brand promise
Design campaign in line with stages of product's lifecycle
How DMI Can Help
Diversified Machining, Inc. is well-versed in new product introduction, and we offer our expertise to ensure your product launch is a success. Introducing a new product is more than using a checklist. There are vital questions to be considered—including looking deeper into why product launches fail—and decisions to be made at each stage of the NPI process, all of which can be found in our eBook, "6-Phase Approach to NPI." Download it now!